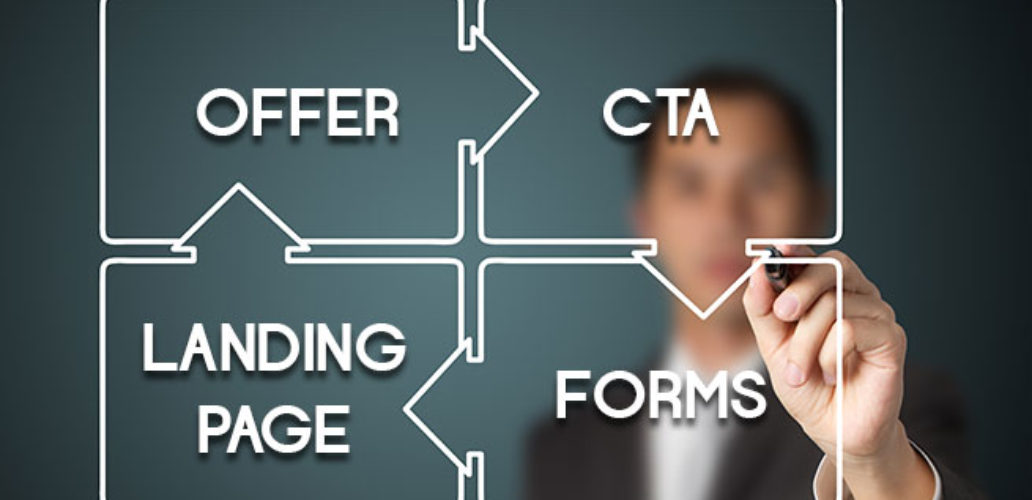 Four Essential Elements of Lead Generation
Generating leads seams like the most important task on a marketer's checklist. Besides, your sales department needs them to keep the pipeline full and on track. We are going to review four essential elements of lead generation, so you can generate leads!
The Offer, Call-To-Action, Landing Page, & Form
Lead Generation Starts With The Offer
Creating an irresistible offer can mean the difference between a lot of leads or none at all. The ultimate goal of creating an offer is to cause potential leads to say 'YES!' The more desire you create surrounding an offer the more irresistible your offer becomes.
There are many kinds of offers that you can create.
Whitepapers
Free Trials
Memberships
Sales Promotions
Downloads
I've listed a few types of marketing content here but if you'd like a list of 20 types of inbound marketing content click here and watch the video.
A great way to motivate website visitors is to incorporate the element of scarcity. Using limited time offers and limited quantity offers are great examples of enticing visitors into converting. Scarcity creates a level of fear of shortage, which has a psychological effect on us. These sentiments create a sense of urgency. When you combine a limited quantity or limited time attribute with an offer you end up with an attractive lead generating offer.
Creating Engaging Call-To-Actions
Creating engaging call-to-actions drive people to your offers. CTA's grab your audience's attention and persuade them to click and engage your company. CTA's are used in numerous places. You can use them on each of your website pages, display ads, email marketing campaigns, and social media marketing campaigns. Your marketing needs to have call-to-actions that dive people to your landing pages.
Three Tip's for Persuasive Call-To-Actions
Place your CTA where people will see it!
Make sure the CTA is clear and concise.
Make your call-to-action stand out.
Building Landing Pages that Convert
Lead generation without landing pages is like a lake without water. It just doesn't work. According to MarketingSherpa's research, 94% of B2B and B2C companies find landing pages effective for them. Landing pages shuffle your website visitors to a particular offer which doesn't include distractions. This is a clutter free zone for converting visitors into leads. Your landing pages need to have one goal in mind: Convert the visitor into a lead.
Tips for Building Landing Pages that Convert:
Use a bold and descriptive title.
Include a brief description of the offer.
Add an image of the offer for visual impact.
Use supporting elements such as a testimonial.
Most importantly, incorporate a simple lead capture form.
According to a marketing benchmark report, companies are seeing an increase in leads by increasing their landing pages from 10 to 15. The more landing pages and offers you can create, the more leads you can generate for your business.
Your Capture Lead Forms Need To Mean Business:
Capture lead forms are an essential part of the lead generation process. Forms are there for people to sign up, subscribe, or download an offer. A few important factors to consider when creating a capture form are choosing the right length and the submit button title.
Limit the Required Form Fields
You can't deny the fact that your sales team would like to know every last bit of information about a lead. The only issue is that most people don't want to hand over their whole life story and personal bio in exchange for a downloadable whitepaper. Chose the required forms wisely and weight whether you need the information of just would like to have it. Typically the deeper into the lead funnel, the more form fields you can require.
The Submit Button
The title of your submit button should never say 'submit'. This screams boring and is a waste of valuable CTA real estate. The button title should relate to the offer their converting on, for example 'download the eBook' is a perfect example for downloadable offers. Nobody wants t submit to anyone, don't ruin your prospect's experience or change their mind by not using an effective call-to-action on the submit button title.
Lead Generation Summery:
Overall, if generating leads seams like the most important task on your list as a marketer, we have you on track to creating an effective lead generating website. These tips for generating leads will keep your lead funnel full and your sales department happy.
Let us know how you've incorporated these four essential elements of lead generation, in your marketing campaigns in the comments below.
[hs_action id="10145″]