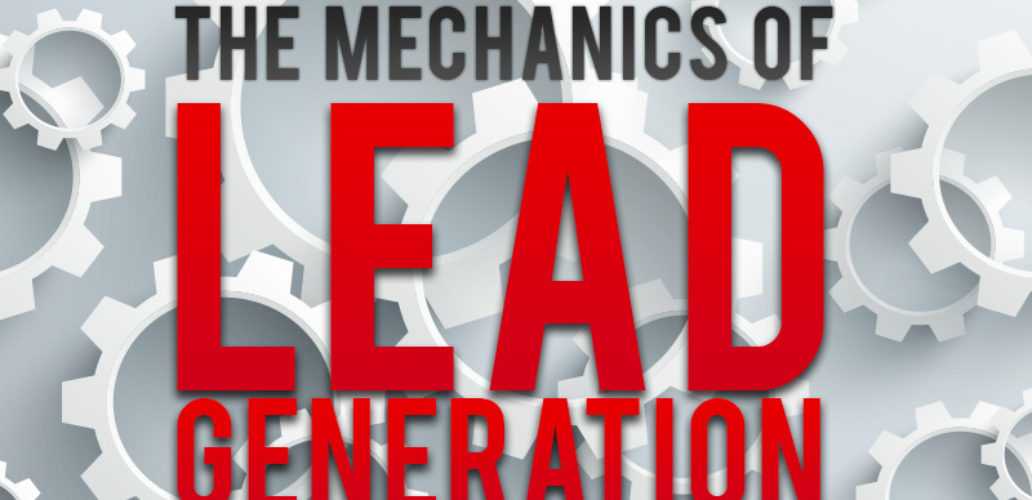 The Mechanics of Lead Generation: What Marketers Need to Know
What do marketers need to know about lead generation? It's really a simple process when you look at it but it never hurts to dive into the details. A lot of focus is placed on generating traffic to your website but what happens once they are there? What happens when they have just completed reading one of your articles or pages and just can't wait to learn more? How can you generate leads without understanding the mechanics of lead generation? We are now going to dive into the four primary aspects of a lead generating machine.
1. Lead Generation Mechanics: It Starts With The Offer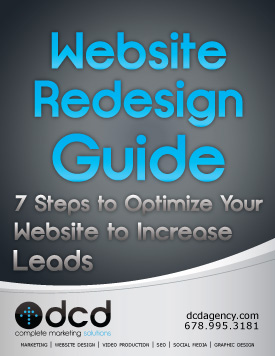 Creating an intriguing offer is the first step to getting a lead to convert. This is a piece of content that is perceived to be of great value to the prospect. There are tons of different kinds of content that you can create for offers. These include white papers, ebooks, free consultations, coupons, etc. Here's a video of 20 types of inbound marketing content that you can use for inspiration. Once you decide what kind of offer you're going to create, it needs to be down right amazing! This needs to be the best piece of content that you could possibly create. Making your offer absolutely irresistible is essential to triggering your prospect into taking action. So, create an offer that nobody can refuse and move onto the next step.
2. Lead Generation Mechanics: The Secret Sauce is Your Call-To-Action
Creating an effective call-to-action (CTA) is the next essential step to lead generation. A CTA is made up of either text, an image or a button. These then link directly to a landing page for prospects to complete the offer. CTA's need to draw in people's attention so that people can find your offer. If your Call-to-Action is not successful at grabbing people's attention and enticing them to click, the entire process so far is useless. Use graphics or contrasting text as your buttons and place them above the fold so that people are more likely to see them. Sometimes colors effect the way people think so you might check out an infographic about how color effects the buying process here. Get your CTA's created and on your website and point them to a landing page. [hs_action id="9964″]
3. Lead Generation Mechanics: Funnel Them to a Landing Page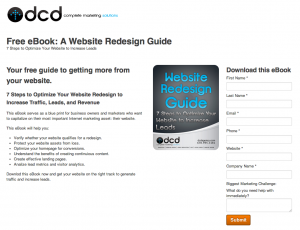 Landing pages could be by far the most important piece of the inbound marketing puzzle. According to MarketingSherpa's research, landing pages are effective for 94% of B2B and B2C companies. Using a landing page to funnel your visitors to in order to complete an offer creates a direct objective of what you want the visitor to do. You can place essential information that the visitor can use to decide (with a nudge or two) to complete the form and get your offer. Don't clutter the landing page full of useless information or distractions. Use bullet points to breakdown the information if you have a lot o content. You're heard of K.I.S.S. right? Keep it simple stupid! Don't overcomplicate the landing page or you'll likely loose the prospect to a distraction. If you do overcomplicate the landing page you run the risk of the visitor missing the point all together.
4. Lead Generation Mechanic: Forms are like Chocolate to Strawberries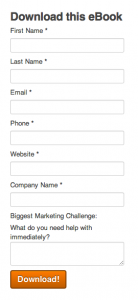 We have our visitors on a landing page and it time for them to complete the form. If chocolate and strawberries were made for each other than forms are the chocolate to the strawberry landing page.  This is where we need to make sure that the information that we are asking for on the form is valued the same as the offer that we are providing to the visitor. If you ask for a lot of information and the visitor doesn't think that your offer is worth it, you'll have a very low conversion rate. Nobody wants squishy strawberries – keep the form above the fold, simple and sweet (like chocolate).
For marketers, understanding the basics of lead generation is the first step to increasing your funnel for sales. With an awesome offer, an irresistible CTA, a landing page and sweet form, you'll be on the right path to inbound marketing success.
Knowing how lead generation falls within your inbound marketing strategy for beginners can be confusing. Download our ebook: 7 Steps to Online Marketing and get started on the right track.