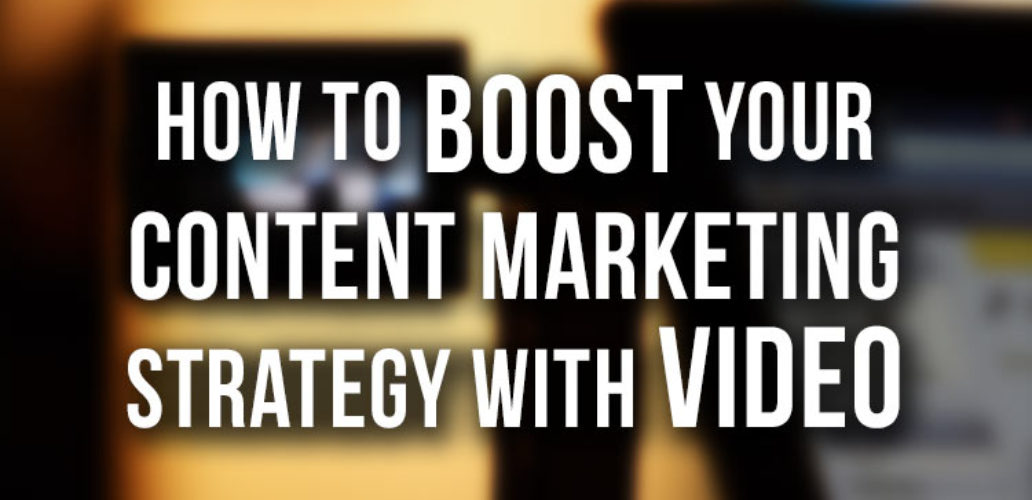 How to Boost Your Content Marketing Strategy With Video
Video content marketing is a widely unadopted tactic by marketers yet is outperforming typical content marketing strategies. Content marketing is certainly working well for businesses, since 41% of marketers say inbound marketing produced measurable ROI in 2013. However, those that incorporate video strategically, as an additional layer to their inbound marketing, are leaving their competition in the dust.
Vidyard recently published a study stating 71 percent of marketers said their video content's conversion performance was either somewhat or much better compared to other types of marketing content.
This kind of performance is noteworthy… so take note!
We've also seen a shift of mareters that are now valuing video content as being far more important regarding their marketing ans sales content.
95% of the participants reported that becoming somewhat or far more important as a form of marketing and sales content, according to the same study by Vidyard.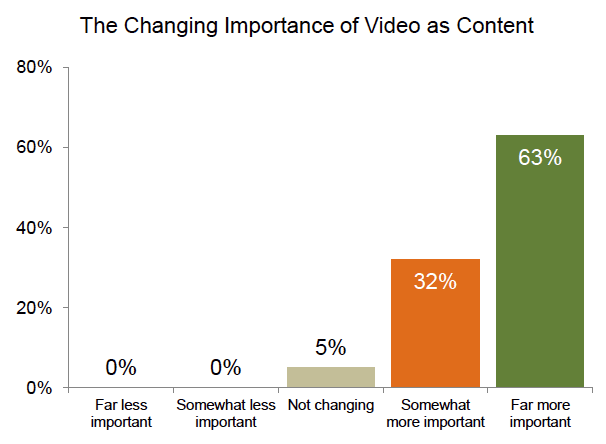 You can access the complete study here. With all of this information and data that's been collected about video content performance and being more and more important to marketers, how can you leverage video within your company?
Boost Your Content Marketing Strategy With Video Content
Odds are you already have a blog on your company website. You've been blogging for months now and at a pretty rappid pace because you know that that's what's driving traffic to your website. If your content is providing value, your readers are sharing and commenting and things seem like they're going great. How can you improve your engagement even more? How can adding video content increase the likelihood of a prospect purchasing your product or service? Here's how you can do it!
There are three primary types of goals for your video content:
Each of these goals demand an optimized video experience. Keep in mind that the type of videos that you create might appear to be directed at multiple goals and you are likely to get a little "goal overlap". This is true but don't get confused with trying to achieve all three from one video.
What's important about the video goals you choose are the metrics you look at to determine success.
Brand Awareness video content looks like this:
Conversion & Traffic Generation videos look like this:
With these videos, you're looking to increase the conversion rate on a landing page or product page, as well as generating organic traffic to this page.
Gain Links & Social Shares Videos look like this:
Using Video Strategically to Increase Your Authority

Now that you've chosen the video content that you want to create based upon your goals, how can you use this to help increase your industry authority? People buy from people and the stronger the relationship that you can build with your audience the more likely they are to purchase from you.
There might be one specific goal that you're seeking to achieve with your video content but you should have 7 strategic goals attached to that one goal.
Build Brand Respect
Build Buyer Trust
Create Desire
Preempt Competitors
Build Brand Loyalty
Influence Buyer Decisions
Close More Sales
All of your video content can be leveraged to achieve these seven strategic objectives but only if you plan ahead of time.

Build Brand Respect & Build Buyer Trust
Building brand respect and trust go hand in hand. This is achieved by being authentic. In your videos, be yourself, showcase your company culture, and have fun! (Unless you're a not so fun brand, then just be boring and see how that goes for you.)

Create Desire
You can create desire for your product or service simply by educating your audience. Odds are people are watching your brand awareness video content as a way to find a solution. If you're the one providing that solution you're building a relationship with them and increasing the desire they have to purchase from you.

Build Brand Loyalty & Preempting Competitors
Brand loyalty is shown when you've effectively preempted your competitors. Wouldn't you like to have all of your prospects buying from you and not your competitors?
Building a relationship with your audience through video content is more engaging than other forms of text content. This means that people are going to feel bad if they purchase from someone else because they will feel as though they are violating the trust that's been built through a strategic process.
Not that these relationships you're building with your audience are false, quite the contrary. The relationship that you're building is real and authentic, you've just created a system that can build it more effectively and faster.

Influence Buyer Decisions & Close More Sales
Having influence over buyer decisions and the ability to close more sales is strengthened by your video content. Videos are not going to be the single determining factor when a buyer is making a purchasing decision but they do have a major impact. There's a 64% increase in a prospect's propensity to buy from you after watching a video. (Internet Retailer) You videos need to be placed strategically within your sales process from awareness, consideration, and conversion stages.
How Can You Get Started?

The first thing that you'll want to do is choose your goals. Phil Nottingham says:
Before creating a video, fill in the blanks: 'The purpose of this video is to ____ the audience to ____.'
Once you have decided what kind of goal you have, you're able to take the next step of determining how this is going to fit into your inbound marketing strategy.
One of the best ways that you can get started with video content marketing is creating videos based off of your best blog content. You have already measured the success of that article based upon views, links, and shares. Now you can turn it up a notch by adding a simple video to it.

Here are a few examples of blogs that we first published and then created a video to complament it.

[hs_action id="13327″]