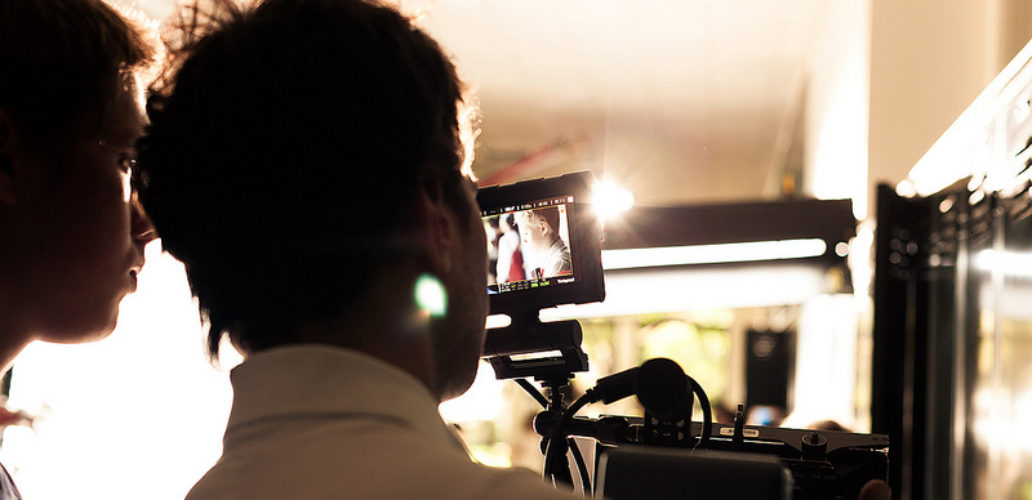 How to use Video Marketing for B2B Lead Generation Like a BOSS
Is Video Important for your Business?
Over 75% of Fortune 500 executives are viewing online video (Forbes). This is a BIG sign that B2B prospects are turning to online video to be educated. When you then factor in that 65% of senior executives have visited a vendor's website after watching a video (Forbes) and 72% percent research an organisation after watching a B2B video marketing campaign (International Data Group) there is a lot to get excited about. Odds are you're one of the 72% researching after watching a video.
Video and Your Search Engine Rankings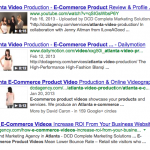 We have all heard these days that SEO is dead. But what about video SEO? You might have seen in your search results video thumbnails (click on the image on the right).  Did you know that videos are 53x more likely to appear on the first page of Google's search results (Forrester)? It's really fascinating when you publish your videos online and they appear in the search results for the keywords that your clients are searching. Getting your videos to rank online is not something that a video production company can do for you. You need to learn how to implement this yourself or hire a company that specializes in video search optimization, otherwise known as video SEO.  When it's all said and done, you need a video produced in the first place.
Setting up your Lead Generating Video Marketing Campaign
Step 1: Define Your Video Goals
What are you wanting to achieve through your video marketing campaign? More traffic, more leads, or more clients? I sure hope that awareness isn't your goal because that's a metric that you can't possibly track or analyze.
Step 2: Create Your Video
There are many steps to creating an effective video. These steps are outline in out free guide: Corporate Video Production Cheat Sheet. Overall the video needs to be professional, tell a story and your call to action. If you nail those points you're going to have a successful video for marketing.
Step 3: Create an Offer and Landing Page
Once you have a video for marketing, you'll want to direct your viewers to some kind of offer and landing page. This is one of the essential steps to lead generation and actually getting your viewers to convert into leads. Remember, this is how you capture leads, everything else is getting them to this point.
How to Measure Results from your Video Marketing
Tracking conversions and monitoring video analytics is how you're going to prove ROI. If you have a closed loop marketing software like HubSpot you'll be able to use the new HubSpot & Wistia integration to monitor your video analytics.
Otherwise you'll need to rely on Google analytics and YouTube. This is a little more difficult to track unless you specifically ask,"how much of the video(s) have you watched?". What you're looking for is who is watching your videos (demographics), the amount of time that users watched your videos, and finally who has converted into a lead after watching your videos. Then it's up to the lead nurturing and sales process to close the deal.
The Conclusion About Using Video for B2B Lead Generation
As you can see, video marketing is not especially difficult when the details are laid out. Overall video is making marketing easier and more effective. Since you can reuse your video messaging over and over it's well worth an investment. Getting started is usually the hardest part, so use the statistics provided to get your team onboard. At the beginning keep it simple. Create your video(s), create a funnel, and close deals! Measure your progress on a weekly basis so that you can make tweaks to your CTA's, offers, and landing pages. If you have any questions please contact us and we'll be happy to help!
Photo Credit (Chekhter)
[hs_action id="10145″]