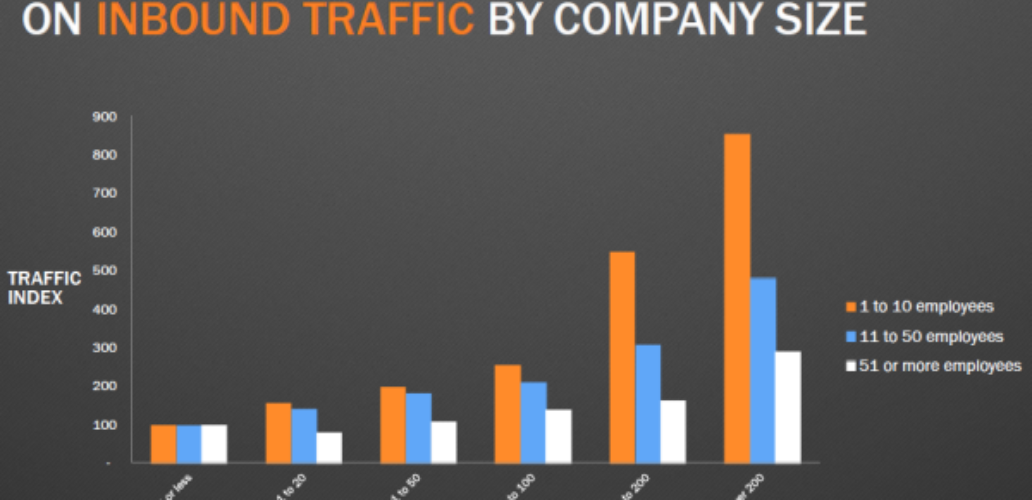 The Impact of Content on Website Traffic is Staggering
Website traffic is the life blood of any online lead generation strategy. When doing the simple math, if you increase traffic, you'll increase leads which will in turn mean more sales. What is the impact of content on your website traffic? In this recent report from HubSpot, the numbers are staggering. The influence that amazing content has on your website's traffic each month is so great that cannot be ignored.
Content Marketing Facts:
[list style="style2″]
Companies with 51-100 pages pages generate 48% more traffic than those websites with 1 to 50 pages.
Companies with over 50 employees and 1000+ web pages see 9.5 times more traffic than companies under 51 pages.
[/list]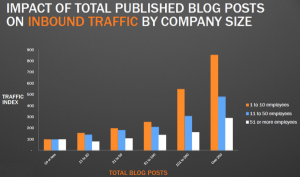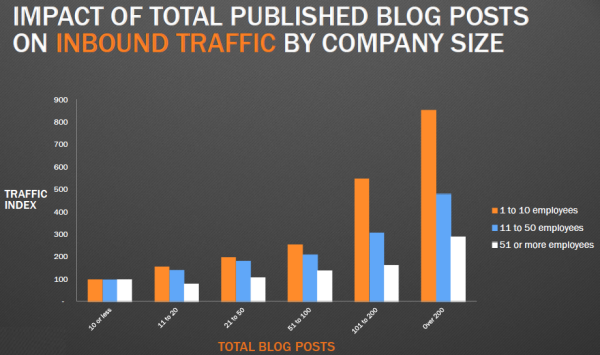 The correlation between the amount of pages that you have on your website with the quantity of website traffic is really not a surprise when you think about it. The old saying "if you build it, they will come" is certainly applicable here. However, if you build a small website you're likely to receive a small number of visitors.
Quick Tips: How to Increase Website Traffic with Superior Content Marketing
Think about everything that is involved with your business. Establishing yourself as an expert in your field has a major influence in your customers buying decisions. Create content that discusses the many different facets of your business. By doing so, when people search for a topic relative to your business, you're company's website is more likely to appear as an option for them to learn more. Make sure the content provides value!
The Quantity of Website Content has an Impact on Leads Generated
Here's an encouraging statistic about content and leads. B2B companies with 101 to 200 pages generate 2.5 times more leads than those with 50 or fewer pages. Simply put, the more pages – the more leads. Ask yourself, how many leads are we getting now? How many leads would we like to be getting? Now, what are we going to do to capitalize on this report? I'll conclude with some content marketing tips that we deploy ourselves.
Content Marketing Tips:
[list style="style2″]
Write blog articles on topics that position you as an expert.
Write content that provides real value to the reader.
Do not write content for search engines.
Include a call to action at the end of every article but don't over do it.
Practice what you preach.
Types of content you can create: blog articles, videos (promo, training, educational series, web commercials, etc), ebooks, whitepapers, and infographics.
Keep the content concise and on topic.
[/list]
If you have any questions, please comment below and if you'd like a free ebook to help you get started, click here: 7 Steps to Online Marketing.