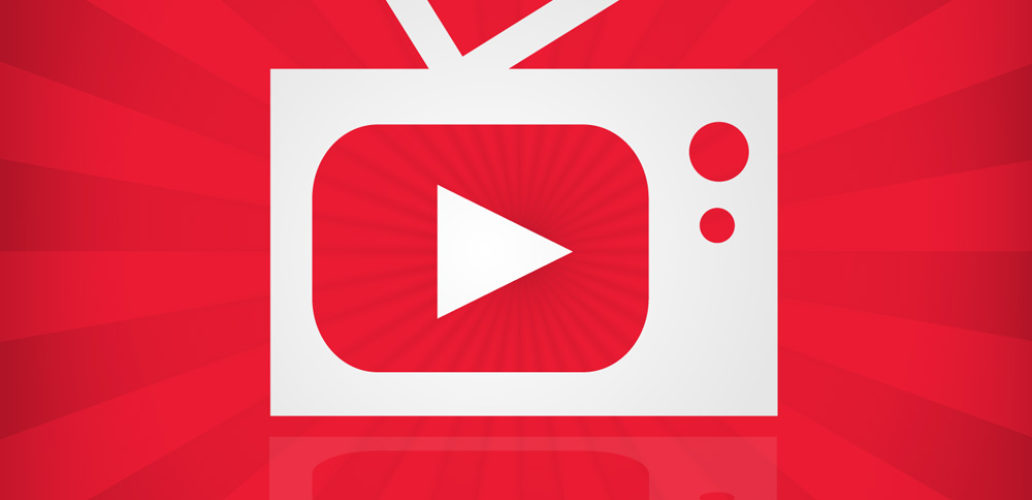 Inbound Marketing with Video for Law Firms & Attorneys
Let's face it, law firms have had a harder time generating leads and new clients as competition has increased. Some law firms work with individual clients, while other firms specialize in B2B clients. Inbound marketing with video content can set your law firm apart from the rest and attract both of these target personas. Law Firms have seen incredible results with video for inbound marketing. What I'm going to share with you today is our proven inbound marketing with video formula for law firms that attracts, engages, and converts more clients.
Inbound Marketing with Video for Attorneys: Why is Video Important?
Video is important for attorneys because it helps achieve three primary goals that must be reached in order to win over a new client:
Builds Trust
Influences the Prospect's Decisions
Accelerates the Attorney & Client Relationship
We have found that there are three main reasons people make decisions on who they want to work with. People want to know, like and trust the people they are hiring. Think back to the last time you paid someone for their services. Odds are you know them (or someone you know recommended them), you liked something about them, and you trusted them with your cold, hard, cash.
Why people watch video:
Almost 50% of your brain is involved in visual processing. (Human Anatomy & Physiology 7th Edition)
We can get the sense of a visual scene in less than 1/10 of a second. (Human Anatomy & Physiology 7th Edition)
67% of the audience were persuaded by the verbal presentation that had accompanying visuals. (Effectiveness of Visual Language)
Video Marketing Formula for Attorneys:
There are five essential videos that every lawyer needs in order to grow their law firm. Each of these videos server a specific purpose in attracting clients, engaging clients into becoming a lead, and converting those leads into clients. Some of the videos will have a certain amount of overlap in what they are helping the law firm achieve with their video marketing efforts. They are in order of importance with some examples that we have produced for a client of ours.
1. Law Firm Overview Video
There's a reason that you became an attorney. There's a significant reason that you are an attorney that is willing to work hard for your clients. People that are being introduced to your law firm for the first time need to know that reason why. They need to know and they want to know why you choose to represent your clients. Law firm overview videos or attorney profile videos help you tell that story.
Why? Because they help you tell your story in the best way possible. The prospect can see you onscreen, speaking to them. They can feel the passion you have for helping your clients.
What to include in your law firm overview video:
Why your firm does what it does.
Tell stories from working with clients.
Explain why the way your firm does things are better.
Give a brief history (super brief) of your firm.
Call to action – tell them why they need to contact you.
Tell a story for the best results. Remember, this is not the sales pitch. This is an introduction to your law firm.
2. Client Testimonial Videos
Did you know that 79% of consumers trust online reviews and testimonials? Client testimonial videos leverage the hard work that your firm has done to have satisfied clients. Now you give the opportunity for your prospects to hear first hand from your current or past clients.
What should you ask your clients to talk about in client testimonial videos:
Why the recommend your law firm.
What their experience was like working with you and your legal team.
What were the results of their case(s) with your representation.
How likely they are to recommend your firm to family, friends, and colleagues.
When this type of video is used within your sales process and in conjunction with your other premium content can dramatically improve conversion rates.
3. Landing Page Videos
There's a reason why law firms with excellent conversion rates on their websites use landing page videos. Sometimes called welcome videos or call-to-action videos, they are video content that is created specifically to make people take action. The action that we want them to take on your website is to convert into a lead.
When the visitor first arrives on your website, there is a very short period of time that they will stay on your website before they leave. That time is typically less than 6 seconds. That means that within the first 5 seconds you need to engage them in a meaningful way. Using videos that automatically play are sometimes annoying but they are highly effective.
What you need in your landing page videos:
Introduce yourself or your firm
Explain what they will find on this page
Tell them why they should be interested in your firm or the content on that page
Tell them what to do at the end of the video (your call-to-action).
If you use auto play on the video, ensure that the stop controls are available. These videos can vary in length from a short 30 seconds or even as long as 5 minutes. I would try and keep it on the 1-2 minute range. 
4. Educational  Video Content
One of the most effective ways to build trust is to educate. When you are teaching someone or answering their questions they view you as the authority on that subject. It has a powerful psychological effect on the person without them even realizing it. One of my favorite moments was listening to someone share what I taught them in a video with someone else. That's the kind of effect that you and your firm can have on people. 
Educational videos server several purposes. First, they are content that is out on the internet which will attract visitors to your website. The content will answer their questions enough for them to take the next step and contact you. As mentioned previously, they are relationship accelerators and can significantly influence the prospects decisions.
How to create educational video content:
Answer the questions that your prospects ask you when you do you free 30 minute consultations.

Have your list of topics that you need to cover.
Be specific. It's better to have a short video that talks about one topic than a long video that covers several topics.
Film two takes for each one topic if you answer the questions on the fly and do not read from a teleprompter.
Reference other videos that you have filmed that go into detail about topics related to the video your filming at that moment.
If you're going to mention statistics make sure you have the reference where you got those numbers.
Once you've created this video content, you'll want to publish these videos on your blog. These are great pieces of video content that can be shared on social media channels like Facebook, Twitter and YouTube.
You can even use these videos as part of your follow up strategy with prospects. For instance, if the prospect becomes a lead, you can send them additional videos related to the topics that they have previously viewed. Getting this data is possible when you use a marketing platform like HubSpot in conjunction with your video hosting platform like Wistia or Vidyard.
5. Law Firm Case Study Videos
Prospects want to see that you've delivered results for your clients. There are a lot of similarities between testimonial videos and cast study videos. The major difference is that a case study video is about one client in particular. When your firm is directed by a client to provide legals services to resolve or prevent a problem gives your firm the opportunity to deliver an amazing experience. Case study videos can help set your firm apart from the rest and showcase your expertise. These videos have a great effect on how people make their final decision with who to choose as their law firm or attorney.
What you need in your law firm case study videos:
The problem that your firm solved.
The challenges that your firm faced in order to solve the problem.
How the challenges were overcome by your law firm.
The results of the case (or cases) that you handled.
The reaction of your client when you solved their problem.
Case study videos for attorneys should be part of a greater presence on your website. They should be placed on a page that goes into detail that will support your case study video.
Conclusion
Growing your law firm is an ongoing challenge. What is great about using video with inbound marketing is that it makes all of your content marketing efforts more effective. Videos have an enhanced effect on people that can't be met or overcome by many other marketing tools and tactics. I invite you to share what your video marketing results are in the comments below. I'm looking forward to hearing the incredible results from leveraging this video marketing formula for attorneys.
[hs_action id="13919″]