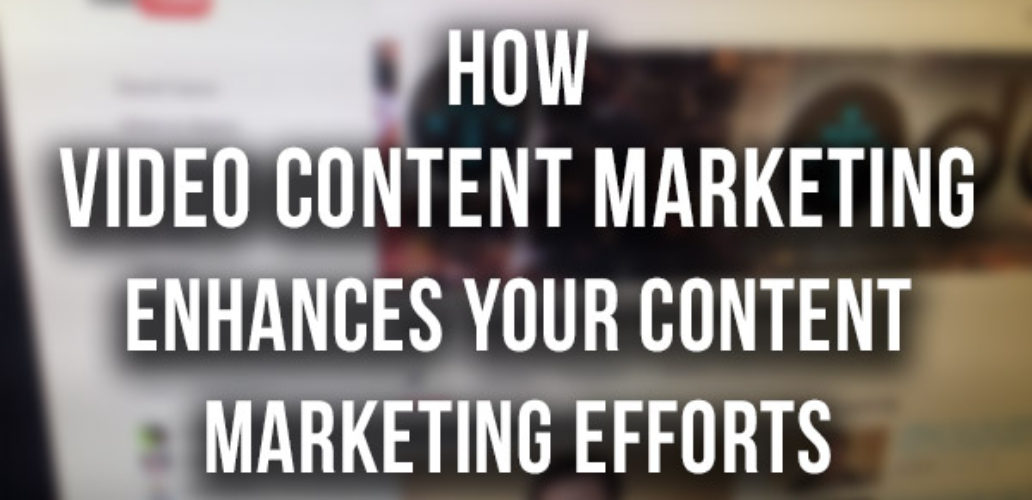 How Video Content Marketing Enhances Your Content Marketing Efforts
How Can Videos Enhance Your Content Marketing Efforts?
The Power of Video
Considering how much video is a part of our lives, it's hard to believe it's only been a viable commercial technology for a little more than seventy years or so. However, our penchant for moving images makes video a powerful choice to include in any effective content marketing strategy.
Today, successful Internet marketers understand the effectiveness of video content marketing as a win-win proposition. According to eMarketer, 93 percent of the major online marketers employ video content marketing. This popularity is based on your ability to get across a message effectively and cost-effectively with various types of video applications.
At the same time, search engine algorithms put a lot of weight on video, enhancing web visibility and organic search results. Visitors may spend only a microsecond on a site page, but multiple seconds and minutes watching a video. These SEO benefits increase both inbound marketing results and conversion rates. Video marketing should be an integral element of any marketing strategy.
There are two key elements to contemplate when developing your video SEO strategy. These include both the types of videos you create and how you use them.
Types of Videos
Modern video production provides amazing economies to any user. Even the most inexpensive video recorders today provide incredible quality in almost any situation. While video production quality is important, it isn't necessary to use professionals to add a little lighting and achieve fully acceptable results.
When evaluating your content marketing, keep video content marketing in mind for:
Webinars. Not only are webinars great the first time around, they can be posted for endless replay. Imbedding webinar links in tweets, posts and emails also impacts inbound marketing results
Testimonials. These powerful clips are especially useful for geo keywords. If your business covers several cities, use videos from each city and tag/link them accordingly
Blogging. Many people who don't consider themselves writers can produce powerful video blogs. They can also be used within standard blogs for their SEO impact. Again, these offer a great opportunity for inbound links to post.
Press releases. You'll find a lot of info out there about the use of press releases. You can create a sense of an event when you create a video explaining a press release. Don't just read the written release; include some interview and video of the subject of the release, such as a product, service or a location.
Product demos and installations. Your video content marketing should always include extensive videos covering your products. You simply can't produce too many videos showing your product, how it's manufactured, installed, used, etc. The tags and keywords involved are rich for video SEO value
Be creative. The above are only starting points. Video is, as they say, limited only by your imagination.
Key Video Content Marketing Tips
While all the normal SEO rules apply to your videos, including tags and keywords in their descriptions, there are a few extra steps you can take to increase views and their usefulness to inbound marketing efforts.
Here are a few:
Go after as many likes, shares and tweets as possible. They show relevance and engagement, two search engine priorities.
Develop a YouTube channel and use SEO to get the videos you produced showing up in search results.
Embed videos on your website and social media pages, along with supporting text
Use schema.org for video markups.
Online video is a win-win for providing quality content to your customers and for enhancing web SEO visibility. Take the time to do it right.
[hs_action id="10231″]