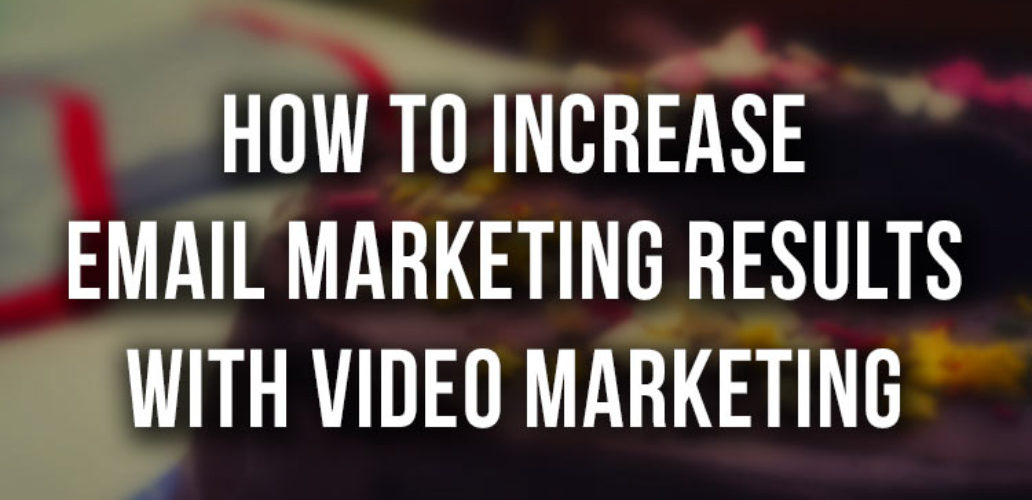 How to Increase Email Marketing Results with Video Marketing
Marketing for any business can often prove challenging. Even after you learn your key demographic, you need to know how to reach them and discover the best method for interacting with them as well. Email marketing is one of the most used methods of communicating with potential customers. There is no one right answer, but using a few different variations in your marketing approach is always a good idea.
Email Marketing with Video is Like Icing on a Cake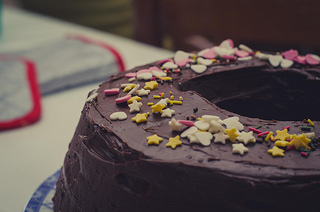 For those of you that don't like icing, I know how you feel, but you still get my point. If you want to eat your cake and have it extra sweet, add video to your email marketing campaigns.
Email marketing is a proven way to nurture leads into customers. It's also rather inexpensive and allows you to reach thousands of potential customers all at once.
Not all people are going to receive the message as it might end up in their spam folder, while others are going to avoid it all together, even if they do see it.
However, if you use a catchy and direct title and focus on information your target demographic is interested in, you increase the chances of them opening the email.
Did you know that adding the word "video" to your email subject line can give you a lift in open rates by 20%? That's a big increase, especially if you have a large list.
Now that's great but if you want to see a really crazy increase in email open rates, actually include a reference to a video being in your email within the subject line.
Example Subject: "How to increase email open rates (Video)"
By doing this, you can see a 55% increase in click-through-rates!
Increasing your open rates alone is half the battle. Now you just need to intrigue them enough to click on a link back to your website. Or in the best case scenario, get them to click on a video thumbnail that takes them to a video embedded on your website.
Once they're on your website you can gather even more data on their engagement and interest in your products and services.
Email marketing with video does more than any block of words ever can. It is insightful, entertaining, to the point, and yet easier for a recipient to watch than reading a paragraph of text. There are dozens of possible upsides of using email marketing with video and here are just a few.
1. Humanize Your Content Marketing Efforts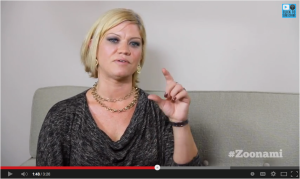 Hopefully you're one of the savvy marketers that are using content marketing to attract your ideal customer audience. You're doing a great job helping your audience solve their problems, find solutions, etc. but it's still lacking a face.
Photos can help but they can't add emphasis or inflections like a video can. Maybe a gif can add some personality but I'm not sure if a meme gif is going to persuade your audience into taking the next step to becoming a customer.
Video Content Humanizes Your Brand Online
When you add video into an email campaign, you're making the relationship building process stronger and faster. Not to fast, it's not like you're going to get everyone to buy your product instantly.
You might be able to get the 25% of C-level executives surveyed that made a purchase for their business after watching an online marketing video! (Forbes) wow!
2. Segment Your Email List By Video Topic & Type
Not all leads are made the same. After all, different people like different things, different businesses function in different ways and different forms of marketing reach different customers.
Because of this, you should never blast out the exact same video marketing content to everyone.
While it might reach some interested prospects it is going to fall on more deaf ears than anything else. This could significantly increase your unsubscribe rate and who wants that?!
If at all possible, you want to segment your leads. This means produce a different video for each kind of lead based upon interest and funnel stage.
We call this mapping your content to the buyer journey and you can read more about this here.
What Videos to Send in Email Examples:
Send how to videos to your top of the funnel audience.
Send product comparison videos to your middle of the funnel audience.
Send case study / client testimonial videos to your bottom of the funnel B2B audience.
You might have several key demographics, and one group might like something similar to another group. The important thing is to send them what they're interested in at the right time.
3. Be Entertaining in Your Videos
Mapping video content to buyer journey could deliver lack luster results if it's full of boring content. You need to make it entertaining for the viewer.
Humor is good, but keep this in mind: it is incredibly difficult to properly time out humor on video. Even the funniest material in person might not transfer into video.
If you are not completely sure it is going to transfer to those watching it, try to entertain without focusing on humor.
There's not too much that I can say about this without a specific topic of the video, but seriously, don't be too serious. 😉
4. Keep Your Videos Short and to the Point (most of the time)
The earlier the prospect is in the early stage of the sales process the shorter the video content should be.
You don't need to try and pack in too much information in your videos. Keep them long enough to convey your point and then include a call to action.
Anything over two minutes is pushing your luck.
Now once they are further down the funnel and are marketing qualified leads, you can send them longer video content.
Conclusion:
Email marketing with video is another tool in your marketing arsenal. Email performs great for many businesses but if you're wanting to take it to the next level and increase your marketing results, use these recommendations. I look forward to your feedback in the comments below!
[hs_action id="13034″]