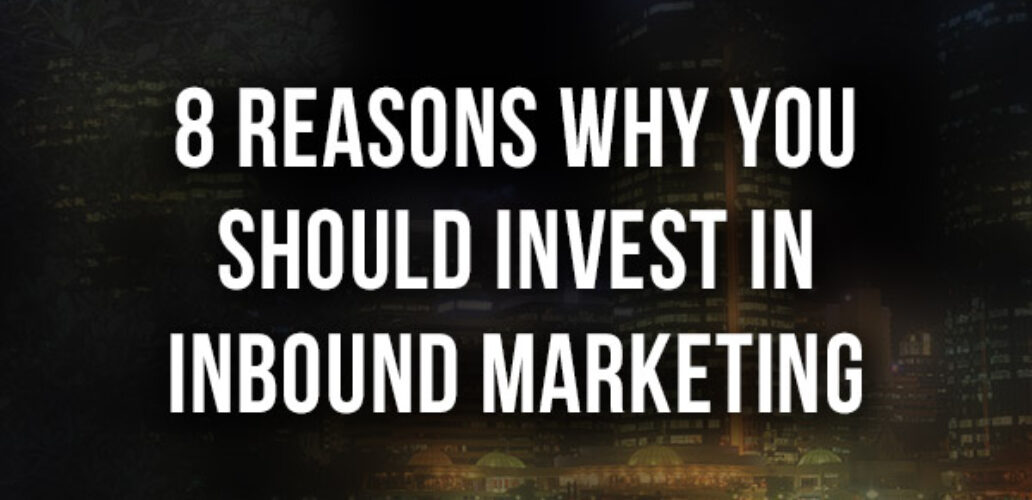 8 Reasons You Should Invest In Inbound Marketing
Inbound Marketing should be at the fore front of every marketing professional's mind in 2014. The desire by many businesses to increase sales and make profits can be achieved if proper investment is done in Inbound marketing. You need to ensure that you create data that is designed to specifically appeal or impress your clients. This strategy attracts and maintains many prospects to your business. Nowadays, traditional marketing is being beaten by content marketing when it comes to generating leads. This is said to be the next frontier when it comes to marketing and it's here to stay. The following are top eight reasons for you to invest great and reliable marketing strategy.
Here are 8 Reasons to Invest in Inbound Marketing
1. Lack of Time
If you're too busy managing the day-to-day activities of your business, then, its time you considered hiring a team to publish content for you. This will give you proper balance between your existing tasks and enough time to concentrate on your business while someone else promotes it for you.
2. You Are Not A Writer
Even if you have the time, you might not be a good writer. This means that you need a person with the skills and expertise to churn out well written pieces that will have your customers eating from the palm of your hands.
3. You Don't Have Interesting Topics
Blog post topics are one of the specialties of an inbound marketing agency. Marketers are able to come up with great ideas that will work for your brand. In addition, they are able to create interesting content that customers are searching for.
4. You Have Customers on Social Media
Not to be inconsiderate or anything but unless your customers are still living under a rock, chances are that they own social media account like Facebook or Twitter. Part of inbound marketing is promoting and attracting prospects on social media. This means that you can connect with your customers on social networks. This aspect of marketing can be like a black hole your time gets sucked into so hiring an agency is often a time saver for you.
5. You Need a Long Term Strategy
Traditional ways of marketing like the use of print advertising typically produce quality results for a very short window of time if any at all. This is because once the advertisement has stopped circulating, it's not in front of your prospects. Thus people stop calling, emailing, and it reduces sales. However, inbound strategies take into account the long term goals of a business. It's not focused on short term results but a long term strategy. Building a consistent funnel to keep your prospects and customers coming in for a long time.
6. You Need More Business
There is no business that can say that its print advertising provides a high return-on-investment. A company cannot have so many customers that it does not need more. Even blue chip companies need more business and more customers.
7. Your Budget Is Low
The good thing about this type of marketing is the fact that it is affordable. Marketing using traditional media is quite expensive and most companies devote a huge chunk of their budget to advertising. Methods such as Pay-Per-Click mean that you incur expenses when you have reached someone.
8. No Traffic to Your Website
There are many factors why you don't have organic traffic from search engines to your website. More often then not, this is due to the fact your website is stale. Publishing regular blog content or even video content to your website can dramatically improve the traffic to your website. Here's a content marketing blog calendar that you can use to get started.
Any business owner desiring a growth in sales should consider taking a fresh approach such as inbound for your marketing efforts. If you can provide relevant and useful information to your target customers, then chances that they will buy from you are high. Good luck getting started with inbound marketing!
[hs_action id="12028″]