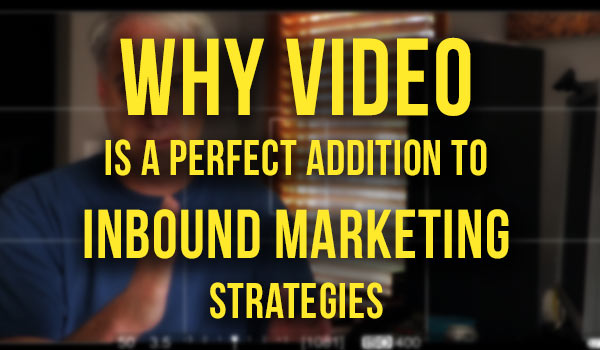 Why Video is a Perfect Addition to Inbound Marketing Strategies
Inbound marketing is the newest trend that helps ensure that your brand gets out there in front of people who want to see it, without being pushy. By engaging people using the platforms they already utilize on a daily basis, brands can cross the line from stuffy corporate office to down to earth, real people that are just like their clients. The best way to utilize this is usually with a combination of different methods that serve to cover all the usual bases and platforms.
Content is Still King
Regardless of whether your brand is casual or you want to maintain a more formal atmosphere, content is still the best way to get your point across. While many people think of the written word as being the primary way to deliver content, today it is only one way of doing so. Given the busy lifestyles of most people, it is best to present them with a variety of different methods so that you can engage them on the level that works best for them.
Articles and Blogs Might not be the Best Method
Some people enjoy sitting down and reading an in-depth article, but most people are not going to fall into this category. Instead, they want the salient points in short and easy to digest points that they can read quickly. In many instances, today's Internet users are using their mobile devices to get their information.
Videos Deliver More for Less
Videos enable brands to get their ideas across in a quick and concise way that appeals to the audiences of today. The demographics of this audience are geared toward the visual impact of ideas. Since the advent of television, the media age has only grown more focused digitally, and this will not change.
Fits With the Mobile Culture
To not acknowledge the far reaching effects of mobile technology of today is to be left behind in the race for the attention of those very audiences you want to engage. From laptops to tablets to smartphones, almost everyone who is digitally connected has at least one of these mobile devices. Videos work well with this on-the-go demographic by allowing them to easily share what they like with their friends and family, for example, while they are out.
Video Makes Complicated Topics Easy to Understand
Many people have a hard time visualizing how a product works, or the results of a service, without a visual prompt. A video offers you a great way to break down the steps to using your product, for example, or the before and after results of choosing your service. In addition, videos can be a great way to infuse a bit of your own personality into a topic that might otherwise be dry and boring to people.
Videos: Not Just for Large Corporations Anymore
Videos have long been the mainstay of large corporations as a marketing tool via television commercials. These days, though, you do not have to have a large marketing budget to utilize the power of videos. Instead, there are video production companies in almost every major city that specialize in delivering the content you want, and need. in this cutting edge format.
If you are wanting to engage your audience more easily through your inbound marketing efforts, videos offer you the perfect avenue. Simply load up specialized content that is entertaining, informative and easy to share, and be prepared to engage your visitors.
[hs_action id="10145″]
photo credit: Dave Dugdale
David Caron is the Founder & CEO of
DCD Agency
, a video centric inbound marketing agency in Atlanta, GA. He's passionate about helping businesses grow by leveraging video content within inbound marketing campaigns. David and his Agency have created award winning videos and websites and have been trusted by Fortune 500 companies, universities, small businesses and companies just like yours as an extension of their marketing department. Connect with him on Twitter @DavidCaronDC.
Latest posts by David Caron (see all)