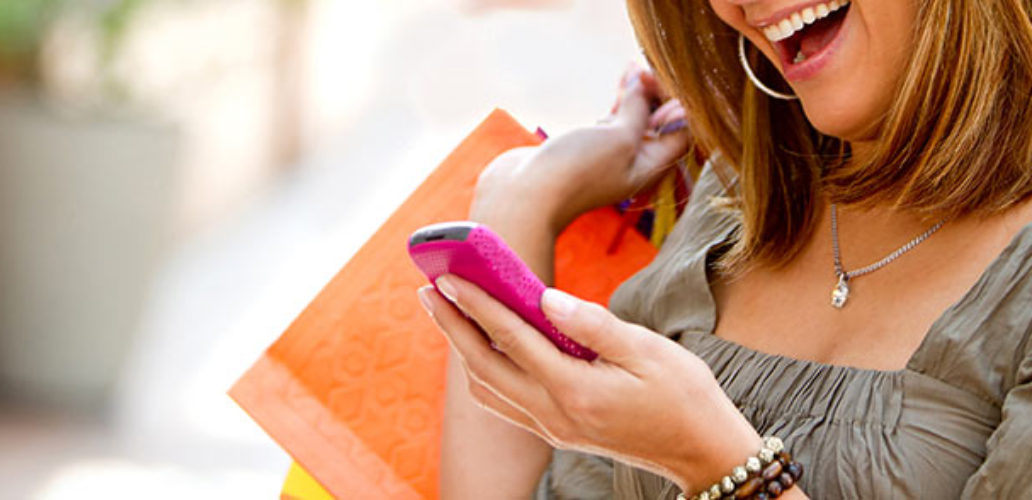 Mobile Websites: How People Shop In-Store on Smartphones
There are a couple of different ways people use their Smartphones to shop; they use them in-store, at home, and on the go. In the following paragraphs I supply information and comments on how people shop using their phones.
Comparison Shopping with Mobile Devices:
In-store shoppers use their Smartphones to access a variety of information, with 65% of shoppers accessing the retailer's own mobile website, 46% of shoppers accessing a competitor's mobile website, and 26% of shoppers accessing comparison shopping sites such as Shopzilla and shopping.com. (eMarketer, 2012).
Consumers Search for Pricing on Mobile Devices:
68% of Smartphone users search for pricing information (ROI Research Inc. 2011). Smartphone owners want to be able to use their phones to research product cost before they ever travel to a physical location.
Consumers Sample In-store but Buy Online:
66% of smartphone users have tried a product in-store and then purchased from another retailer online. The pattern is most pronounced in consumer electronics with 58% of users trying products in-store and then purchasing from a competitor's website, while 40% of users did the same for shoes and apparel (Mediapost, 2011). You have to have a strong internet presence in order to combat the growing number of people who will just use a business to try out a product, and then go home to buy it online.
Consumers Watch E-Commerce Videos When Shopping:
Smartphone users are increasingly consuming online product videos as part of their multichannel shopping experience, with 49% of Smartphone owners watching at least one e-commerce product video during a three-month period (E-Commerce Times, 2012). That's half of the Smartphone market using e-commerce videos to learn about products.
Consumers Trust Mobile Websites:
69% of smart phone users trust internet data more than they trust information from a sales associate (Point of Sale News, May 2011). Therefore if someone with a Smartphone asks a sales associate a question it's likely they are going to check that salesperson's knowledge on their phone. Having a mobile website with product information is key to capturing Smartphone user's attention.
In summation the average mobile website shopper is probably going to be comparing in-store prices vs. mobile website pricing and picking the cheapest option. This is one reason mobile optimized video should be utilized in describing and detailing products; in order to help your products and services to stand out online as well as in store. Smartphone users trust the internet more than associates in store, and they will compare pricing online, so having a professionally designed mobile website is key to surviving in the competitive market.