6 Things About Inbound Marketing Your Boss Needs To Know
Many businesses are investing in inbound marketing as the preferred mode of content marketing. In the recent past, there has been diminishing returns in profitability that has got many of our bosses worried. With the arrival of this new form of marketing, you have a chance of enlightening your boss about the potential of this marketing tactic to deliver results. It is an irresistible option that has helped many businesses to pick up pace and maintain stunning performance for a long time. The following are the 7 things that you should make sure your boss knows about inbound marketing.
1.    Inbound Marketing Is A Revolution That Is Here To Stay
This new marketing approach has come across as the most effective and cost friendly strategy. When inbound first made its way into the market, many business owners took it for a passing cloud that would eventually go extinct. Many thought "my print advertisements are generating leads" and left it at that. The power inbound marketing has to generate leads cannot be underestimated. If your boss has been engaging in marketing and sales methods that would draw and convert prospects into real time customers, then they need to know about inbound marketing.
2.    Inbound Marketing Really Works
Traffic generation is not an easy task. For bosses to be fully convinced that a strategy will fully work, they will need something beyond the ordinary words. The strategy works and with minimal efforts at that. By use of appealing offers and engaging content, the leads will just take care of themselves. Take pride in having content that is educative in nature as it helps customers to prioritize you when the time comes to buy. Click here to find a complete inbound marketing case study  for insurance agents here.
3.    Inbound is a Wise Investment Decision
A good thing with inbounding marketing is that they have overall lower costs than traditional marketing. When compared with outbound marketing, it saves over 61% more in terms of the costs incurred. Organizations that are outbound-marketing oriented show a sluggish development in terms of creating leads. Their expenditure also continues to grow with time which is quite contrary to inbound marketing.
4.    Inbound Places Higher In Content Management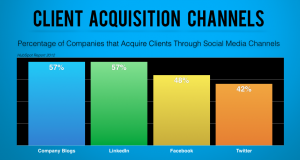 Blogs are the most commonly used to educate prospects on various topics of interest. According to a previous market research, 81% of businesses have acclaimed their blogs as an active recipe in the success of their businesses. A further 25% of businesses consider their blogs critical in the continued management of the businesses. According to a study from HubSpot, 57% of businesses surveyed acquired clients via their company blog.
5.    Outbound Marketing Is No Match To Inbound Marketing
Inbound marketing places emphasis on providing useful and valuable resources to many potential customers. The leads are only a byproduct of an informative process hence viewed as a positive response. Outbound marketing is mainly interested in maximizing profits without really caring whether the prospect is satisfied or not. That is why inbound marketing is set to go places at the expense of outbound marketing.
6.    Minimal Shortcomings
There is no essence in using traditional methods that yield no fruits. That is the common characteristic of outbound marketing which consists of purchased lists, cold calling and emails. These methods are slowly being carried away by the wind, and they are inefficient. Inbound marketing is taking over and with an impressive start.
Get your boss to understand the above insights, and you will bet that things will change for the better. Smart marketers and business owners are turning to this option, and the results are not disappointing. Incorporating video marketing with inbound marketing  are equally being embraced as great options for advertising you should consider.
[hs_action id="12028″]