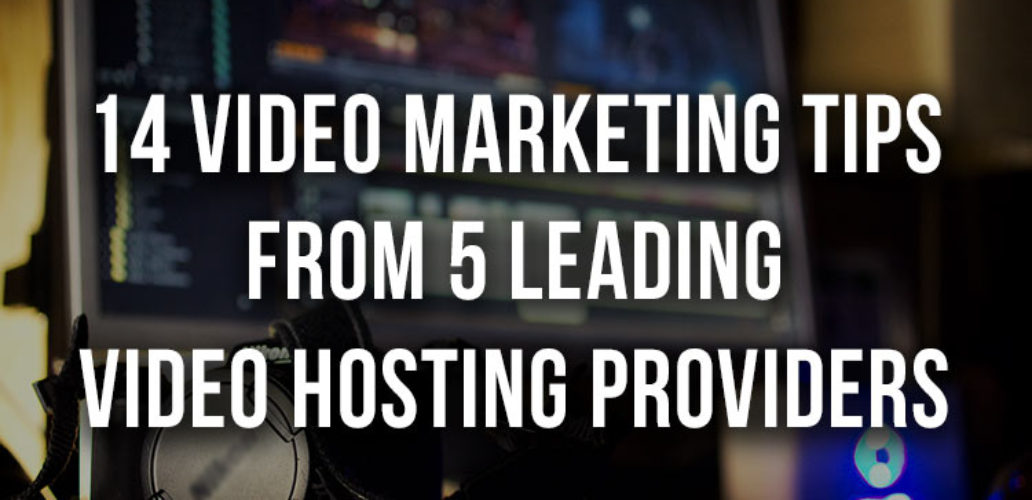 14 Video Marketing Tips from 5 Leading Video Hosting Providers [VIDEO]
I've been writing this article for some time now. It's taken me a while to get it all together but I wanted it to be just right. I sought out the advice from 5 of the leading video hosting platforms for business. Each one was asked what tips would they give businesses regarding video marketing. What we received from them is beyond stellar. This is huge advice from the video hosting experts on how businesses can leverage video marketing like a BOSS!
Video Marketing Tips from the Leading Video Hosting for Business Providers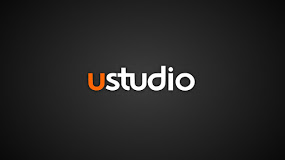 ustudio.com Do More with Video  | @ustudio
uStudio:
"Remember video can and should be used at every stage of the sales process. The best video marketers are empowering sales teams with video for personalized and trackable communication. Look for tools that will help you measure the true ROI of your marketing videos. When you know which videos are actually contributing to revenue, your video marketing strategy practically creates itself."
Key Takeaway: [Tweet "Track your video content that contributes actual revenue @ustudio"]

wistia.com Video Hosting for Business | @wistia
Wistia:
I had a wonderful conversation with Kristen C. over the phone from Wistia. I don't have any exact quotes but I did take some concise notes 😉
Creating a video is only half the battle. Once you have your initial video content, how do you get it in front of your audience? If you're looking to generate traffic organically, you need to have a video SEO strategy. Using a video hosting platform that has SEO tools built-in is a time and resource saver.
Make sure that your video content supports your goals. If you want to grow your email subscriber list, educate your existing subscriber list, grow your organic traffic, or even lower your website bounce rate, make sure that your video content is geared to support that goal.
It's not enough to just produce a video and put it on your website – you need to use it intelligently and leverage the right toolset to reach your video marketing goals.
Key Takeaway:  [Tweet "Have a video SEO strategy and use video intelligently to reach your goals @wistia"]

vidyard.co Video Marketing and Sales Enablement | @vidyard
Vidyard:
"Always have a goal for your video. Before you click Record, know what success looks like, how you plan to measure it, and what your KPIs are! You'll never know if something is effective if you don't have a goal!"
"Understand your audience. Not every viewer wants to sit through 10 minutes of video, and not every prospect responds to animated content. Understanding what your buyer profiles are lets you tailor content to your specific goals, and provide the right content for the right audience."
"Do your homework. There is no industry too boring for video, but there are a lot of boring videos out there. Explore the kind of content your audience interacts with and build your videos accordingly. If your audience loves testimonials, start getting your customers on film. If your audience likes humour, don't be afraid to show the lighter side of your company, product, or industry!"
"Don't be intimidated. Anyone with a smartphone and a basic suite of video editing tools can produce video that works. Start small – interview professionals in your industry, or make a screencast that shows off a little known part of your product or service. Don't be afraid of video – it's effective, easy, and powerful!"
"Make sure your videos are engaging. Getting a million viewers on your videos is great, but if they only watch the first 10 seconds of your content, they're not really engaging. Shoot for videos that keep viewers engaged for the long haul – if you aren't seeing 50-60% of viewers watching until the end of your videos, it may be too long, or something about your content is causing viewers to drop off early."
"Put your video data to work. Connecting your video data to your marketing automation and customer relationship management platform means you can score, nurture, and segment leads based on their viewing behaviour. If a prospect watches 100% of your video, your sales team needs to know, and your marketing campaigns should react accordingly."
Key Takeaway: [Tweet "Have a goal, know your audience, do homework, get engagement, leverage data @vidyard"]

viddler.com Business Online Video Hosting Platform & Solutions Provider | @viddler
Viddler:
"Online video is no longer about getting views. It's about what your viewers do and remember after they watch your video."
– Now, Viddler responded quickly to my tweet request so let's not be too hard on them. They put together probably the best tip that anyone could in less than 140 characters. I would encourage you to tweet them your questions and give them a chance at answering them. *Updated* 8/22/14 (Viddler sent us some more tips! – Thanks Eric!)
We have two tips to improve your video effectiveness:
 
1) Making videos interactive improves message retention and makes a lasting impression with your audience. Engage viewers with interactive videos by using timed overlays, quizzes, and video sequencing based on user actions.  
 
2) The ability to track video's affect on goals is essential for businesses. By integrating your video and web analytics, you can see the direct impact your videos have on your website goals such call-to-action clicks, leads and sales.
 
Video Marketing is only the tip of the iceberg for online video. It can be used for customer support, internal training, and many other applications. Companies need to consider the needs of the entire organization through the use of secure, interactive video. 
Key Takeaway: [Tweet "Video marketing is what your viewers do & remember after they watch your video @viddler"]

Ramp:
ramp.com We Make Video Valuable | @rampinc
"Transcripts are a video content marketer's best friend. Search engines can only crawl what they can read. Transcripts supercharge the SEO value of your video and will provide your video with the same search and discovery opportunities of that of a traditional text-based article."
"Since most consumers like visuals over text, your video is sure to attract a larger audience. However, if your video isn't engaging, you're not likely to convert. The best way to engage your audience is to create a viewer experience that keeps your visitor on your page. Ideas include interactivity or behavioral recommendations."
"One of the most important goals of content marketing is conversion – always include calls-to-action (CTA) with every piece of content you have, including video. Better yet – make your CTAs contextually relevant to the content in the video, and track which parts of the video are driving the most conversions."
Key Takeaway: [Tweet "Get your viewers to interact with your video content @rampinc"]
My Thoughts
I want you to know that these companies are each awesome. They responded quickly to my request with a beyond excited attitude. I would encourage all of you to reach out to each of these respective companies with your questions.
A special thank you to everyone at uStudio, Wistia, Vidyard, Viddler, and Ramp for their participation and awesome advice!
I'm looking forward to hearing your feedback and additional questions/advice in the comments.
[hs_action id="13034″]