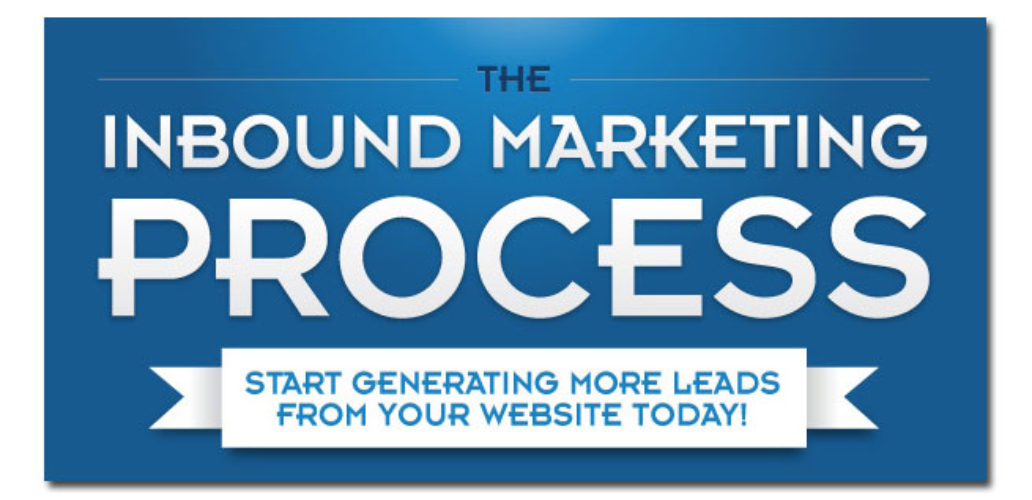 Inbound Marketing Process Explained by Atlanta Company [INFOGRAPHIC]
Inbound Marketing in Atlanta can seem overwhelming to any business person, from the seasoned veteran to the new recruit. We found an infographic that helps explain the ins and outs of how inbound marketing works, and why it's effective if done right. The infographic (featured at the bottom of this page) breaks the inbound process down into six steps. I am going to write about each of these steps one by one. Keep in mind that if inbound marketing is done right leads and clients will come to you, instead of having to hunt for them down yourself. They will also come to you on their own time which will save you lots of your own!
Step 1: Develop a Marketing Strategy
Your plan needs to purpose driven from the get-go with a final goal in mind. Hash out goals and objectives while thinking about challenges and potential snares that could hold you up. Identify your ideal customer and find out what hooks them in. Analyze how potential buyers currently look for companies like yours. Budget your campaign and plan how it will produce a Return on Investment.
Step 2: Create and Maintain a strong website
Your website is a direct reflection of your company and potential leads will either love you or hate you for it.  Your website should be easy to navigate, have a professional appearance, be search engine friendly, mobile ready, and easy to update. If you're missing any of these things, or feel like your website is weak you need to change this. Like I said people will judge your company simply from your web page's appearance so make sure you have a professional and trusted website designer.
Step 3: Generate More Traffic
There are three things that are proven to bring more people to your site, and to keep them coming back. The first is

blogging

. You have to start somewhere and a blog is essential especially if you can captivate your audience and keep them reading and therefore coming back to your site often. Posts should be put up with frequency. They should engage your target audience, while educating them at the same time.
The second proven method is optimizing

social media

. Using social media can be key, if done correctly. If your business doesn't have a

Facebook

page, and a

Linkedin

account get one each of them, asap! These two approaches are key. Facebook currently has 901 million monthly active users in March of 2012. Facebook has such a vast market, and people from all walks of life. "As of March 31, 2012, LinkedIn operates the world's largest professional network on the Internet with 161 million members in over 200 countries and territories (Linkedin.com/about)." The key to Linkedin is that it's a professional network. People are looking to do business on Linkedin. Potential business partners want to find you and be found here.
The third method is Search Engine Optimization. You should optimize your website for target keywords. This means anything people will type into a search engine to find your company should lead them to your company website.
 Step 4: Convert your traffic into leads
You should have landing pages that prompt any type of site visitor to action. These landing pages should guide your leads from unaware browsers to informed ready to buy clientele.  They need to be attractive easily navigable pages. Traffic should be easily integrated into your Customer Relationship Management (CRM) system through these landing pages.
Step 5: Convert Leads to Sales
Know which pages your leads go to, and when and why they go to these pages as well. You should try and learn as much as you can about your leads in order to guide them towards buying. Email marketing can be an effective tool to get relevant information to leads, and potentially coax them towards a sale.
Step 6: Measure your Data
Measure the information you've received about your traffic, leads, and clients tweaking the system to your own company as necessary. The most important things to keep track of are: traffic to leads, leads to customers, cost per lead, and cost per customer.