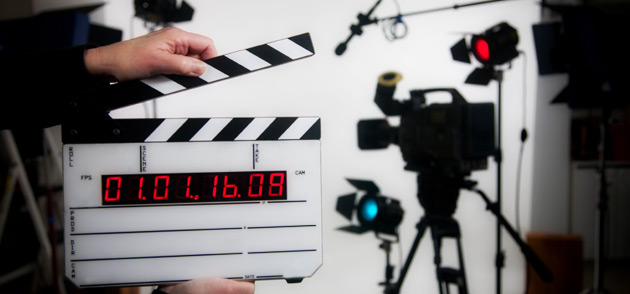 How much do Professional Video Productions Cost? Part 1
The question that people ask the most when it comes to profession video production companies is "how much does a professional video production cost?" There isn't a simple answer. In this series of articles, we will breakdown several important factors that impact the cost of a profession video production. You can continue on you part two: "How Much Do Professional Video Productions Cost? Part 2" We've updated the article!
Video Production Services Covered Today:
Overview of Video Production Services
Video Production Pricing and Day Rates
Video Pre-Production and Scripting
Video Production Services Determine Cost:
There are many elements that influence the cost of a typical video production in Atlanta. These are a few examples: Pre Production planning and scripting, Locations, Professional Talent or DIY Talent, Camera Equipment, Camera Support Equipment, Grip Equipment, Post production, Video editing, Video Special Effects – green screen and Video Motion Graphics.
Video Production Pricing and Day Rates:
In Atlanta, Georgia, video production companies and freelancers have different rates as well as methods for determining those rates. What we have found is a typical day rate for Atlanta video production companies is $800 per day. Some companies and freelance videographers cost as low as $650 and high as $1500 per day or more. A day rate consists of an 8 hour, uninterrupted time span. Usually, this includes a single HD camera, Camera Operator, basic light package (3 lights) and basic audio package (lavaliere mic or boom mic). These are all subject to change and supply and demand.
Video Pre production and Scripting:
Depending on how much you have thought about the details of your video production, there might be a lot of additional planning. Many video production companies will assist in the planning and scripting. The planning impacts your scope of work and pricing a lot. A well thought out plan or script can save time and money as well as incurring additional charges. The script also determines the types of filming locations, types of videography shots, and post production elements. We we will address these coming up. A few ways to reduce the cost of your video production are to limit the locations, reduce the amount of hours/days filming, and and not to use a lot of special effects. Of course there are more ways, but this is a start. Read more about the video production process.
We hope you've enjoyed this first edition of a series of video production pricing and costs.
Video Production Pricing Part 2
You can view a series of our videos on Vimeo, YouTube, or our Facebook page. You can continue on you part two: "How much do Professional Video Productions Cost? Part 2" We've updated the article!
[hs_action id="13034, 10231″]
David Caron is the Founder & CEO of
DCD Agency
, a video centric inbound marketing agency in Atlanta, GA. He's passionate about helping businesses grow by leveraging video content within inbound marketing campaigns. David and his Agency have created award winning videos and websites and have been trusted by Fortune 500 companies, universities, small businesses and companies just like yours as an extension of their marketing department. Connect with him on Twitter @DavidCaronDC.
Latest posts by David Caron (see all)