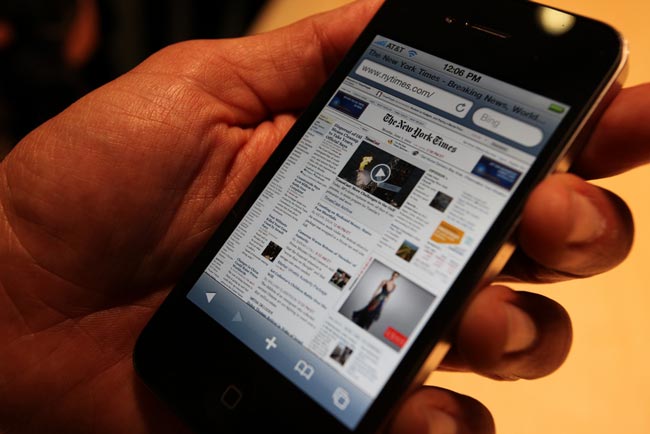 A Guide to Producing iPhone & Android App Promotional Videos
iPhones and Androids are perfect tools for consumers to watch video. Think about the opportunities that everyone has on a daily basis to watch a video on their smartphone or tablet. Mobile phones are used everywhere and companies implementing video marketing campaigns are reaping the benefits. The bottom line is that promotional videos increase adoption rates. When people watch video, they are more likely to purchase a product. We have the video statistics to prove it.
Motion Graphics Videos for iPhones and Android Apps
There are over 1 million apps in the Apple Apps Store and Google Play. This means that your app needs to standout from the crowd. Promotional videos for iPhone and Android phones are a proven and exceptional way to increase brand awareness. Including your iPhone or Android app video in an inbound marketing campaign can also increase results.
Producing A Video for iPhone and Android Apps
There are a few elements that every video incorporates in order to be successful. The first step is to determine the end result or goal of the video. What are we trying to achieve with an iPhone App video? What are we trying to accomplish with an Android app video? The first thing I think of is that we want to drive adoption rates through the roof! We want them to go from being a viewer to a user quickly.
Next we determine how are we going to convert the leads. The message that you convey in your video needs to do more than just describe your app. The message should tell a story about all of the benefits your iPhone or Android app provides. Stories that tell how a problem is solved are especially captivating. These stories draw in the viewer and in many ways they can relate to the problem being solved. At this point we have them 99% of the way to converting.
Once the user wants to start using the iPhone or Android app, you can consider the video a success right? This isn't the only return on investment for your video. At the end of every video presents an opportunity for a call to action. If they're not completely convinced, this can push them to take the next step. This is also an opportunity for you to suggest to them to share the video. There is nothing better than a video going viral!
Final thoughts about iPhone & Android App Videos
We have determined that videos are beneficial to your business. We have discussed how to structure your video that you produce to generate the greatest ROI. These elements should be applied to every video that you produce. This is the best way to capitalize on the investment that you made in your video production. Enjoy creating beautiful apps and we will continue to produce amazing videos for them.
The video below is a perfect example of an iPhone and Android App Promotional Video:
Spotlight image source: Robert Scoble
David Caron is the Founder & CEO of
DCD Agency
, a video centric inbound marketing agency in Atlanta, GA. He's passionate about helping businesses grow by leveraging video content within inbound marketing campaigns. David and his Agency have created award winning videos and websites and have been trusted by Fortune 500 companies, universities, small businesses and companies just like yours as an extension of their marketing department. Connect with him on Twitter @DavidCaronDC.
Latest posts by David Caron (see all)