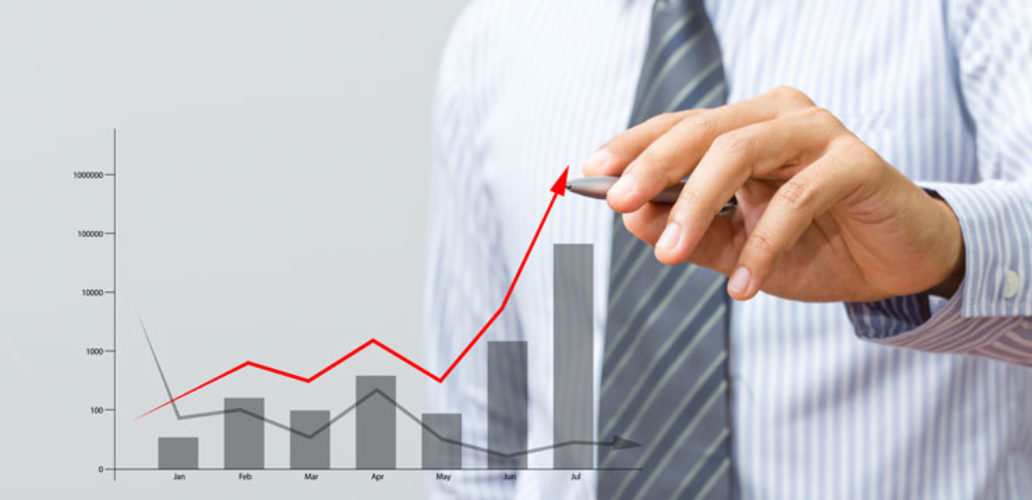 99 Online Video, Mobile Video, and YouTube Video Statistics
Knowledge is power. We have scoured the internet to find 99 Online Video, Mobile Video, and YouTube Video Statistics for your benefit! We have done our best to cite all of the statistics and ensure that they are relevant to the video marketing industry. Please share this article with your friends and return the work we have done to gather these online video statistics by referencing us on your blog or project. Enjoy!
According to Cisco, video will change from 30% to 90% of internet traffic by the year 2013, which means that video pretty much has to be a part of any effective content marketing strategy.
If done properly, VSEO can increase search engine performance by more than 5,000 percent. (Search Engine Watch, January 2010)
In 2009, SEO and online videos were the two top priorities for online retailers. (Internet Retailer, January 2009)
With the proper optimization, video can increase the chance of a front-page Google result by 53x (Forrester, January 2010)
Microsoft's Tag Mobile Marketing Report from 2011 claims that by 2014, more people will access the Internet via mobile devices than traditional computers.
84% of smart phone owners use their phones to search for local retailers and 68% of those users search for pricing information (ROI Research Inc, 2011)
At the end of 2010, there were nearly 25 million mobile video viewers. And 77% of those mobile video viewers said they were watching more mobile videos than a year before (eMarketer, 2010)
Retailers with videos on their site increase conversion by 30% (L2 Specialty Retail Reporter, September 2010)
Robert Kyncl, YouTube's Vice President of Global Content said that video would soon be 90% of Internet traffic (Forbes 2012)
Over 90% of shoppers surveyed found video useful in making purchase decisions. (Internet Retailer, October 2010)
According to an April 2010 article on the Internet Retailer, web surfers who view product videos are 85% more likely to buy than visitors who don't watch videos.
Retail site visitors who view video stay two minutes longer on average (Comscore)
People who view a web video are 64% more likely to purchase than other site visitors (Comscore)
Retail sites with video increase conversion by 30% (L2 Specialty Retail Report)
Mediapost reports that product videos play a key role in consumer purchase decisions, citing a 9x increase in retail video views at the start of the 2011 winter holiday season. (MediaPost)
In a keynote address at CES, YouTube's Vice President of Global Content Robert Kyncl said that video would soon be 90% of Internet traffic. (Forbes)
50% of smartphone users watch web video on their mobile device. (Google Blog)
Video and other multi-media product viewing options were rated more effective than any other site initiatives in an Adobe survey of almost 2,000 interactive marketers. (Adobe)
Over 90% of shoppers in a recent survey found web video useful in making purchase decisions (Internet Retailer)
Forbes Insight found that 59% of senior executives prefer to watch video instead of reading text (Forbes)
Video in email marketing has been shown to increase click-through rates by over 96% (Implix Email Marketing Trends Survey)
ReelSEO reports that video in email's reach is in excess of 90% of a sender's list in some cases when also taking into account the animated .GIF and animated .PNG formats.
eMarketer estimates that online video will be the fastest-growing ad format in 2012 with nearly 55% growth.
The Marketing Maven Blog says that 64% of industrial companies are increasing their spending on video, and 46% now have video content on their websites.
Online video now accounts for 50% of all mobile traffic and up to 69% of traffic in certain networks according to Bytemobile research.
In a Flimp Media Survey, 88 percent of marketers indicated that integrating video with email marketing has had a positive effect on their email marketing efforts. In addition, 72 percent believed that buyers were more likely to purchase or convert after viewing an email campaign that incorporated video.
179 million U.S. Internet users watched nearly 38 billion videos of online video content in February according to comScore.
Google reports that 75% of U.S. smartphone owners watch online video on their phones and and 26% do so every day.
MarketingProfs cited an Outbrain study which found that video is the most popular content type (87%) created by brand and agency marketers.
The Web Video Marketing Council shared that 76% of senior executives watch online video and 52% of executives say their tablet is replacing their use of a PC or laptop.
Professionally-produced video resulted in 24.7% and 16% respectively, and user-generated video returned 18.7% and 10%. (comScore)
In the US, 181 million people watched more than 39 billion online content videos during September 2012 according to comScore.
Viewers are 85% more likely to purchase a product after watching a product video via Hubspot.
MarketingProfs reports 83.5% of B2B marketers surveyed say they are stepping up their content marketing production over the next 12 months.
Research from The Content Marketing Institute shows 70% of B2B Marketers are using video as a content marketing tool.
87% of US brands use video for content marketing initiatives according to eMarketer.
A study from Unbounce shows explainer videos can increase conversion rates by 20%.
According to Business 2 Community inclusion of the word 'video' in the subject line of an email will boost click-through rates from 7-11% and emails that contained an embedded video achieved a 21% higher conversion rate.
For every 1 minute of the video the top 1000 YouTube channels upload, 350 social interactions are generated via Read Write Web.
ChiefMarketer.com reports Forrester Research predicts that B2B mobile marketing will grow from $26 million in 2009 to $106 million in 2014.
According to OnlineVideo.net an internal Cisco study showed 96 percent of IT decision makers and tech buyers watch videos for business and 84 percent either forward, share, or post tech-related videos.
Business Insider reports that over the last two years, the U.S. mobile video audience increased 77% to 36 million viewers.
A study from Marketing Sherpa found a social media marketing video campaign increased demo leads 63% and grew web traffic by 450,000 visitors.
More than 184 million U.S. Internet users watched 36.9 billion online content videos in July according to comScore.
B2B companies using video experience up to a 36% annual sales increase reports Business2Community.
47 percent of IT professionals watch YouTube videos to research technology solutions via ReelSEO.
According to eMarketer half of US Internet users had watched product videos on homepages, and 47% had watched video on product pages.
A recently study from aimClear showed that videos in universal search results have a 41% higher click-through rate than plain-text results reports SocialMediaToday.com.
Videos are shared 1,200 percent more than links and text posts combined via JeffBullas.com.
Research by Adelie Studios revealed in videos 0-30 seconds somewhere around 82% of your video gets watched or roughly 18% of your audience is clicking away from the video. At 30-60 seconds roughly a quarter of your audience is leaving and at 1-2 minutes over 30% are dropping off.
Mobile Marketer reports more than 33 million unique users watched video on their mobile devices just in fourth quarter of 2011.
The New York Times found that 19.4 percent of viewers abandon video after 10 seconds, and 44.1 percent abandon it after 60 seconds courtesy of ConvinceandConvert.com.
The comScore Video Metrix service shows that more than 180 million U.S. Internet users watched 36.6 billion online content videos during May 2012.
MarketingProfs reports that overall, 84.5% of the US Internet audience watched online video content during the month for an average of 21.9 hours, up from 15.9 hours per viewer a year earlier.
e-marketer reports that there has been a steep growth of mobile video. In 2011, Strategy Analytics cited 108 billion mobile videos viewed worldwide; in 2012 that number has already climbed to 280 billion views.
Socialmediatoday finds that 59% of C-level decision makers prefer online video to reading text.
Louisiana SEO expert predicts that 53.5% of the population and 70.8% of internet users (up 7.1% from 2011) will watch online video in 2012.
McReaSoft Solutions reports that 52% of respondents have used video email marketing and of those that have used it, 88% report that integrating video with email marketing has made a positive impact.
comScore reports that 1 in every 4 smartphone user, used a tablet during a three month period ending in April. 1 in every 10 tablet user, watched online video content almost daily on their device.
According to About Leads, online video is being used by more than half of marketers today, a 27% increase from 2010 to 2011.
via myBusinesstechblog, leading analysts predicted video to exceed 65% of Internet traffic within 3 years. 52% of marketers use video in their B2B marketing mix. A vast majority of senior marketing executives—88%—report that email with integrated video improves campaign performance.
Ragan.com says multimedia press releases garner 77 percent increase in views.
MarketingProfs found that some experience a 35% conversion rate when using online video.
84.4% of the U.S. Internet audience viewed a video online, and the duration of the average online content video was 6.1 minutes. A video is 53 times more likely to generate a first page Google ranking than traditional search engine marketing techniques, reports About.com.
comScore reported that 182 million U.S. Internet users watched online video content in December 2011 for an average of 23.2 hours per viewer (over 13% more hours per viewer than in November). The total U.S. Internet audience watched 43.5 billion videos.
According to eMarketer a Google and Compete study found that 73% of U.S. B2B information-gatherers who went online to conduct purchase research used a search engine to do so. 25% of all B2B online purchase researchers (and 28% of C-suite executives) accessed the web from their mobile devices. TricomB2B and University of Dayton School of Business Administration found that 59% used a smartphone to gather information.
A DIGIDAY survey found that 57% of marketing respondents plan to increase video advertising in 2012. 43% of agency advertisers and 24% of brand advertisers said they planned to shift funding from display advertising to accommodate more spending for online video in particular.
According to socialmediatoday a Bright Roll survey found that 65% of marketers plan to reallocate campaign spending from TV to online video this year. More than 25% see online and mobile video as the two platforms that will have the overall largest spend increases in the next two years.
YouTube reported that the site has reached 4 billion daily global online video views, a 25% increase in the past eight months.
An infographic from Vincent Abry shows that mobile video streaming increased by 93% worldwide and 35% in the U.S. from 2010 to 2011.
MarketingProfs reports that 12.6% of website traffic in Q4 2011, a 102% increase from Q4 2010, came from mobile devices.
Over 800 million unique users visit YouTube each month. (YouTube)
Over 4 billion hours of video are watched each month on YouTube. (YouTube)
72 hours of video are uploaded to YouTube every minute. (YouTube)
70% of YouTube traffic comes from outside the US. (YouTube)
YouTube is localized in 43 countries and across 60 languages. (YouTube)
In 2011, YouTube had more than 1 trillion views or around 140 views for every person on Earth. (YouTube)
Millions of subscriptions happen each day. Subscriptions allow you to connect with someone you're interested in — whether it's a friend, or the NBA — and keep up on their activity on the site. (YouTube)
Created in 2007, we now have more than a million partners from 27 countries around the world.
Traffic from mobile devices tripled in 2011. (YouTube)
More than 20% of global YouTube views come from mobile devices. (YouTube)
3 hours of video is uploaded per minute to YouTube from mobile devices. (YouTube)
YouTube is available on 350 million devices. (YouTube)
Content ID scans over 100 years of video every day
More than 3,000 partners use Content ID, including every major US network broadcaster, movie studio and record label
YouTube has more than eight million reference files (over 500,000 hours of material) in it's Content ID database; it's among the most comprehensive in the world. The number has doubled in the last year. (YouTube)
Over a third of YouTube's total monetized views come from Content ID. (YouTube)
More than 120 million videos have been claimed by Content ID. (YouTube)
500 years of YouTube video are watched every day on Facebook, and over 700 YouTube videos are shared on Twitter each minute. (YouTube)
100 million people take a social action on YouTube (likes, shares, comments, etc) every week. (YouTube)
More than 50% of videos on YouTube have been rated or include comments from the community. (YouTube)
Millions of videos are favorited every day on YouTube. (YouTube)
Clicks on the 'like' or 'dislike' button on YouTube have doubled since the start of 2011. For every 'dislike,' we get 10 'likes'- people like to tell other people about the stuff they love. (YouTube)
Of 3,800 social media marketers, 76% cited YouTube and video marketing as their top area for investment in 2012 according to a report relayed by Brainshark.
MarketingProfs reported that more than six in ten (62%) brands and ad professionals say their use of online video is more likely to be a complement to TV; 10% say video campaigns have replaced TV; and 28% say the medium is "neither" a complement nor a replacement (i.e., it stands on its own).
eMarketer estimates that, by 2016, more than 110 million Americans will watch video content on a mobile phone at least once per month.
Via MediaPost, about 14% of internet usage time is dedicated to streaming video. For reference, social networks account for 21% of usage time.
52% of B2B marketers are now using video, a 27% increase from the year before, said Business2Community.
181 million US internet users watched almost 37 billion online content videos in March according to comScore.
DirectMarketing News shared poll results that included the following points: 85% said they would watch a video that educated them about a product they were interested in for at least one minute; 87% said they would spend the same amount of time watching a video that included a demonstration; 51% of online video viewers between the ages of 18-44 would look up a new product or brand if they saw it mentioned in an online video; 58% of consumers aged 18-34 that follow brands on social media would watch a video if a brand they follow posted a video.