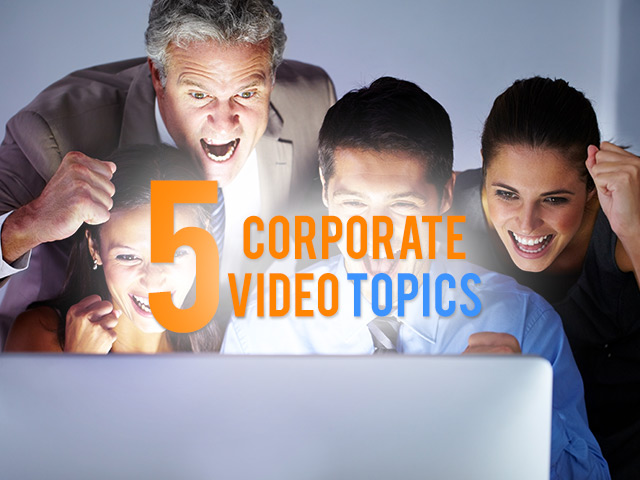 5 Video Topics to Consider When Producing A Corporate Video
When it comes to corporate promotion, product promotion and brand recognition, there are few tools that can be as effective and as efficient as a corporate video. When corporate sales teams look for video production in Atlanta, they want a company that can take full advantage of a video in as many areas of promotion as possible and we can take care of all of them. While the initial premise for the video may only involve one aspect of promotion, here are some other ways a video can be leveraged in promotional venues:
Corporate Video Topics:
When developing video content for promotional and sales purposes, much of that content can be repackaged and used as content for other video purposes. This is especially true when putting together an online video series since much of the video content can be recycled while the core content will be changed. TalenZoo.com is a great example of how content can be repurposed.
Being able to recycle video content enables us to save money and time during the video production process and enables us to provide customers with video sets with the same "look and feel" which is very important when it comes to corporate branding and providing customers with familiar themes to reinforce the promotional message. Consistent branding and familiarity with products and services leads to more customer interaction.
For companies considering promotional videos for one area, the ability to utilize the same video and reuse video segments to produce new video content allows them to reach farther into both cyberspace as well as brick-and-mortar areas. We can help you to not only get the most bang for your video buck. but to reach customers you had no idea you could reach.
[hs_action id="9479″] [hs_action id="9225″]
David Caron is the Founder & CEO of
DCD Agency
, a video centric inbound marketing agency in Atlanta, GA. He's passionate about helping businesses grow by leveraging video content within inbound marketing campaigns. David and his Agency have created award winning videos and websites and have been trusted by Fortune 500 companies, universities, small businesses and companies just like yours as an extension of their marketing department. Connect with him on Twitter @DavidCaronDC.
Latest posts by David Caron (see all)