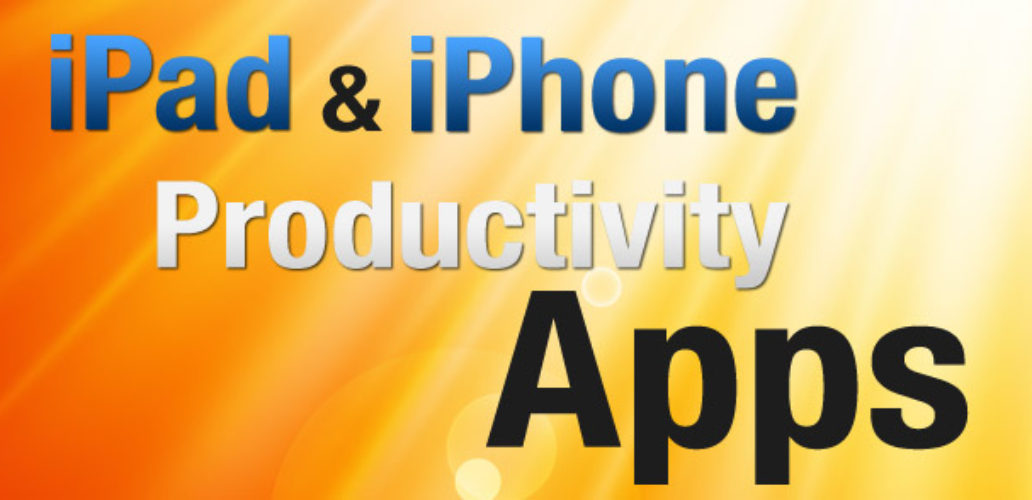 5 Awesome iPad and iPhone Apps for Business Productivity – With Videos!
I wanted to share with everyone a few absolutely awesome apps that we use every day here, which truly increase productivity throughout the day. Lets begin by saying that one of our biggest challenges these days is streamlining workflow. You must ask yourself (or company) how many steps and process do we need to complete in order to finish a task. There are many elements that impact your answer so there is not a "one solution fits all" answer.
Productivity is about becoming better, faster, and simpler. We are presenting these 5 iPad and iPhone apps that increase our productivity.
Omni Focus
This iPad/iPhone app is number one on the list for a reason. This is what gets you organized… and well focused. This video from Macworld 2011 by Omni Group best describes the productivity aspects and workflow of the app.




Dropbox
We've expressed our appreciation for dropbox before on a previous post. This iPad/iPhone app is extremely useful if you're working in a team environment (which most of us are) or you have multiple computers, mobile devices, or tablets. This allows you to keep all of your files updated and current on all of your devices. Watch the video to learn more.
TeamViewer
Have you ever been away from your computer and suddenly need access to a very important document? Have you needed to walk someone through a support question but you're in Las Vegas and they are in Atlanta? TeamViewer allows you to access your computer or someone else's (with permission) from anywhere in the world. This remarkable iPad/iPhone app also has a desktop application. There's nothing like sitting in the back of a taxi, logging into your computer from your iPhone, and completing that very time sensitive task. Watch the video to learn more about how it works.

PDF Expert 3
OK, so you got me here. There isn't a video on this one but maybe we'll make one for them in the future. However, this downs't negate the awesome features of this app. You can edit, sign, comment, and more on your PDF documents. You can them save them to your local device, Dropbox, or iDisk (iCloud soon). Being able to accomplish these tasks and more from a mobile device is a major time saver. Enjoy.




Square
This iPhone/iPad app is probably the least "Productivity" app of the collection. What makes this app powerful is that it allows you to get paid faster and easier thus making you more productive. There isn't a subscription fee to use this little device and app combo which his very nice if you don't accept credit card payments regularly. The best thing about the app (besides accepting credit cards) is the fact that they deposit your funds the next day into your account. That my friends is productive! Enjoy watching the video and order your Square today!