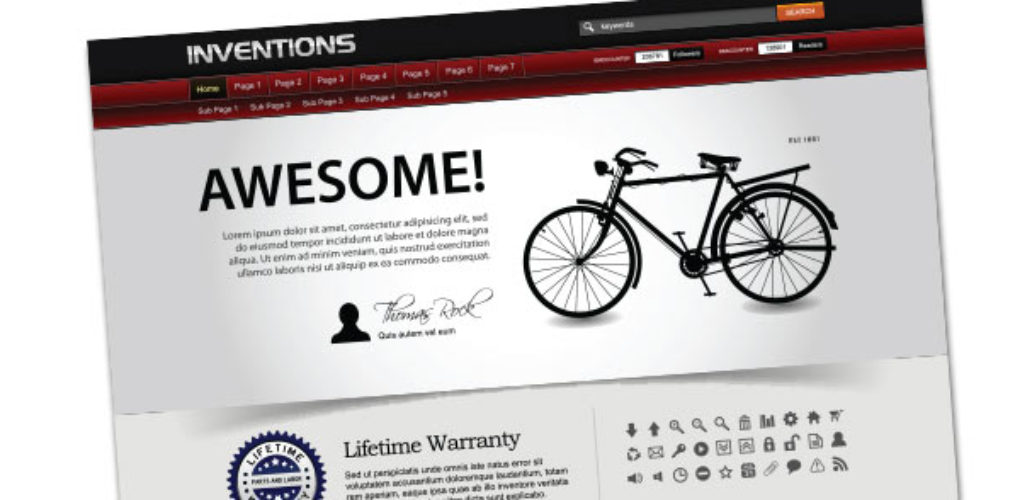 4 Steps To Beautifully Effective Website Design
We will discuss 4 steps to beautifully effective website design. We have detailed explanations for each step to aid in creating an effective website that will generate leads and close more sales, increasing your revenue and profits!
Step 1: Get Found online
Everybody wants their website to prosper, and getting found online is the key to prospering. Using search engine optimization will help you get found. It's essential that you create as many inbound links as possible.
Inbound links are links that lead back to your sight. They help make your sight into the place to go for whatever service or product you provide. With inbound links you become the online expert in your field.
How to create inbound links

Create high-quality, educational or entertaining content
Submit your website to online directories
Write guest posts for other blogs
Researching link building opportunities with other websites
 And don't borrow, beg, barter, bribe or buy links
Hire a trusted SEO company to build quality back-links (shameless plug)
Step 2: Appealing Website Design
Have an appealing website design and user friendly interface
Now that potential clients have found your page you need to keep them there. These two things will help decrease the bounce rate of your site.
Bounce Rate Percentage of people that click away, or back out from your site immediately after seeing the first page. In most situations, the lower the bounce rate the better.
To decrease your site's bounce rate ask yourself:

Is this site credible?
Is it trustworthy?
Is this a professional company?
Is this company stable?
Does this site make me feel welcome?
Am I in the right place?
Step 3: Must have strong content on your website
Now that your site looks good, and is easily navigable; you want to promote your own expertise. This means producing interesting fresh content, that's informative and helpful to your clientele.
Content  Any information regarding your own company, products, and services that is helpful to site visitors.

When evaluating your own site's content ask yourself

Will people know what I do within seconds?
Will they understand what page they're on and what it's about?
Will they know what to do next?
Why should they buy/subscribe/download from this site instead of from someone else?
Stand Out From Your Competition Incorporate Website Video Content:
Websites with videos generate leads and increase sales. Here are a few website video ideas. You should incorporate at least one of these website videos in your website content strategy.
Company Overview Videos
Customer Testimonial Videos
Infographic Videos
Commercial Videos
Broadcast or TV Videos
Training Videos
Short Films
Business Blogging
Another great way to produce content is to maintain a company blog. Here are several proven reasons why business blogging is important:
Blogging creates fresh content and more pages of content, which is great for SEO.
Blogging helps establish you as an industry authority and thought leader.
Blogging helps drive more traffic to your website.
Blogging is a great channel to converse and engage with your audience and customers.
Blogging a great way to acquire valuable inbound links!
Blogging makes your content more shareable and social.
Blogging can include customer testimonials about your products.
Step 4: Increase Conversion Rates on Your Website
Now that you're considered as an online expert in your field it's time to change your page viewers into clients. If you can obtain page viewers information you can offer them free information, make a connection with them and start to build a relationship. This means providing "Calls-to-Actions" prompting page viewers to provide you with their information.
Calls-to-Action Drives a visitor to a desired action.
When creating Call to actions (CTA's) ask yourself:
Are they noticeable on my page?
Do they seem promising to click on?
Do they provide valuable relative information
Is it simple and plainly stated what viewers will get from clicking?
How can my CTA be improved?
Conclusion: In review remember that your website is an online representation of your company and needs to represent what you represent. Also keep in mind that having a strong website is essential to any marketing strategy, but it is not the only way the internet can be useful to your company. There's always Social Media, SEO, Email Marketing, and Video optimization to think about as well.
[hs_action id="10458″]